Grates
Our range of gratings are utilised in applications where drainage or a venting requirements are necessary.
Gratings consist of a plain seated frame design with spaced vertical flats creating the inner grate.
We offer two standard types of grate, a drop in unit and a hinged unit, with a single locking point as standard a countersunk slotted machine screw is used.
Fabricated from high grade mild steel and hot dip galvanised to BS EN ISO1461 and designed in accordance with FACTA load specification.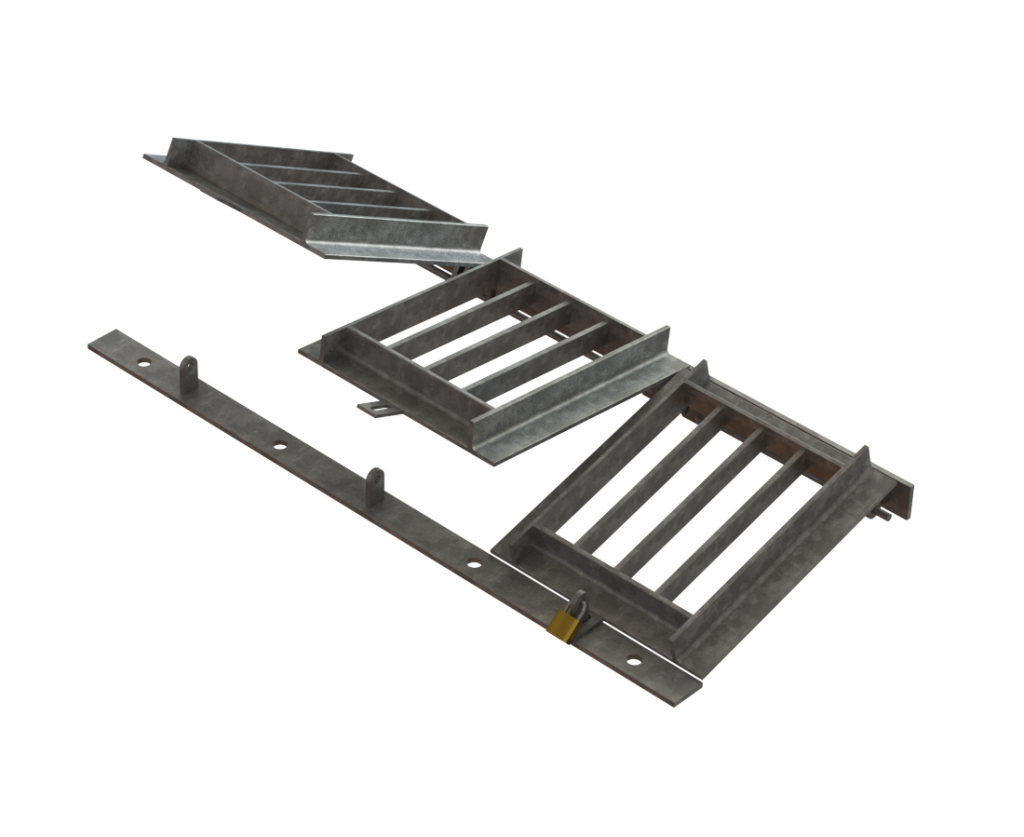 FACTA Specifications
Loading options span seven classifications and are load tested in accordance with FACTA Specifications.