Recessed Pavior
Recessed paviors are suited to external applications and have been designed to be filled with the variety of hard landscaping products depending on their location.
Traditionally located in pedestrianised areas, public open spaces, retail parks and any other area subjected to slow moving vehicles.
Standard recessed paviors consist of a plain seated frame with a pressed inner tray designed to be infilled.
Typically, block paviors are infilled with cobble setts, concrete, tarmac or natural stone products.
Our recessed paviors are designed in accordance with FACTA load specification. They are fabricated from high grade mild steel and hot dip galvanised to BS EN ISO1461.
Options Include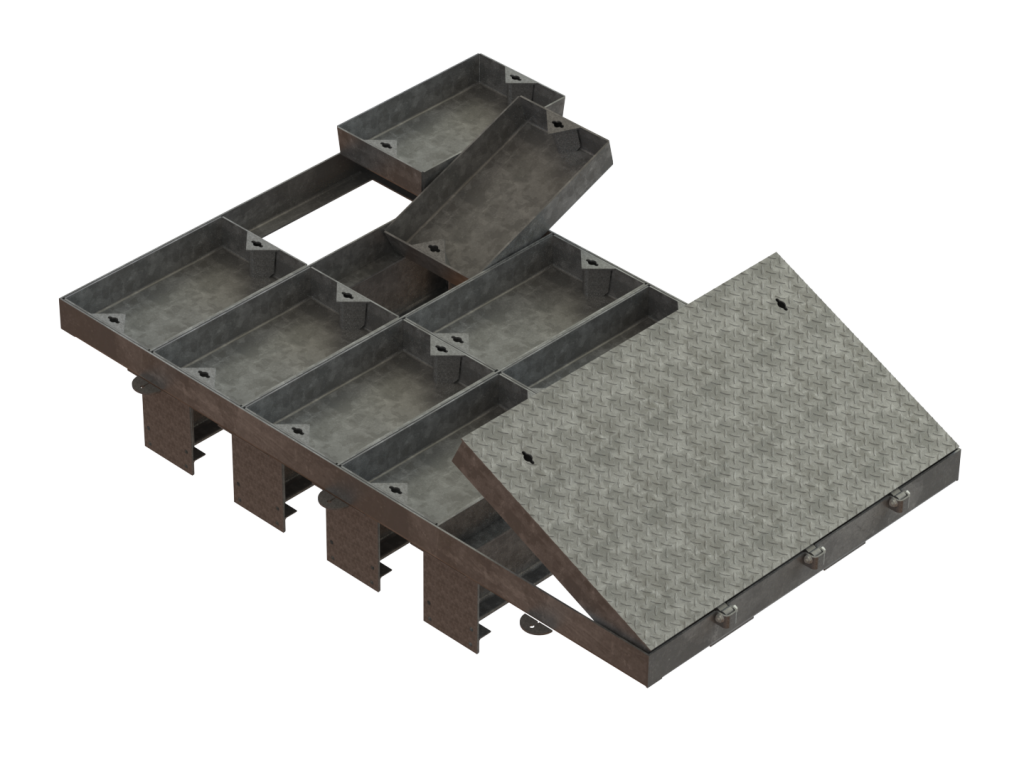 FACTA Specifications
Loading options span several classifications and are load tested in accordance with FACTA Specifications.